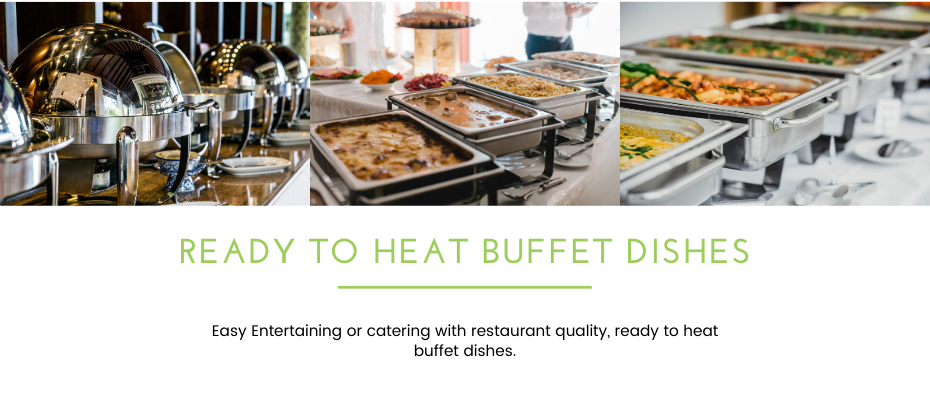 Note: Many of our lovely customers ask us about supplying Naan breads BUT we have never been able to make or source Naan that re-heats successfully enough for us to offer AND If we can't supply the best... we just admit it! Maybe you have found a good retail one but our best tip is to buy your Naan fresh from your local Curry Take Away and add to your menu. We know we can supply the wet dishes with as good (if not better) quality and at a better price for 2 kilo quantity BUT those Naan breads... mmmmm/annoying!
Rice recommendation. Firstly if you don't have a rice cooker BUY ONE. They are inexpensive these days and make rice cooking so easy. You can keep rice warm in the rice cooker OR once cooked it can be refrigerated in batches for later re-heating in the oven BUT please remember that rice is very susceptible to bacterial growth so please refrigerate until you want to reheat it & re-heat it thoroughly to over 60oC. Dispose of any left over rice - it's better to cook fresh than risk contamination.
Contact us here for more information or to order your next self catering needs.
---
Ready to Heat Dishes
Our ready to heat dishes come in 2 kilo bags & must be ordred in 2kg lots eg. 2kilo, 4kilo, 6kilo, 8 kilo and so on.
2 kilos = 10 x 200 gram serves
2 kilos = 20 x 100 gram serves
These professional quality menu items are provided in stackable containers with easy to heat instructions
Description

Min order qty

Price

Mint yogurt sauce

OMG.......everyone loves this sauce!

A beautiful accompaniment to the Indian style curries and amazing with our Indian inspired lamb cutlets (see below).

2 kilo

250g = $15.00

500g = $25.00

Butter Chicken

A rich buttery tomato cream sauce made with authentic Indian spices surrounds tender chicken pieces. Our number 1 best selling buffet item for good reason...its delicious. Great as a buffet meal or serve in individual petite curry pots for your cocktail party menu.

2 kilo
$75.00 / 2 kilo

NEW! Beef Vindaloo

Slowly cooked beef, coriander, cumin, tumeric, mustard seed and coconut make this a delectable and aromatic curry.

2 kilo
$75.00 / 2 kilo

Lamb Roganjosh

Delicious tender lamb marinated in Indian spices with chili and yogurt, seared and then slow cooked in a rich and creamy curry sauce.

2 kilo
$80.00 / 2 kilo

Vegetable Tikka Masala

A medley of vegetables prepared in a delicate creamy curry spiced with chilli, coriander, cumin, garlic, ginger, tumeric, fenugreek, cloves & cinnamon.

2 kilo
$50.00 / 2 kilo

Chicken Thai Green Curry

A fragrant mix of fresh Thai herbs and spices, green chili, garlic and coconut cream with tender chicken.

2 kilo
$75.00 / 2 kilo

Chicken Red Thai Curry

Perfectly balanced red Thai curry flavours with tender chicken, capsicum and bamboo shoots.

2 kilo
$75.00 / 2 kilo

Beef Rendang

Diced beef coated in a fragrant blend of fragrant spices including ginger, galangal and lemongrass. slowly cooked in coconut milk and finished with corainder.

2 kilo
$75.00 / 2 kilo

NEW

Jamaican Dal Chicken curry

Mild, creamy curry with lentils , chicken & spices. A delicious and different addition to your menu.

2 kilo
$75.00 / 2 kilo

Beef and red wine

A traditional slow cooked beef casserole with a red wine, mushroom and onion sauce.

2 kilo
$75.00 / 2 kilo

Beef Stroganoff

Tender beef strips cooked with mushrooms, onions, sour cream and tomato paste. Finished with white wine and dill cucumber.

2 kilo
$75.00 / 2kilo

Bolognaise Sauce

Traditional Italian-style with prime mince beef, tomatoes, garlic and basil. Ideal to serve with your favourite pasta.

2 kilo
$75.00 / 2 kilo