Fully Serviced Catering - Cocktail Style Events - menus & prices below
Plates & Platters offers fully serviced catering for Cocktail parties and Cocktail style events for private and corporate clients in Brisbane. Note: Please ensure you have read and understood our terms & conditions page prior to booking your event.
Hand Made Finger-foods, Canapes & Desserts
All of Plates & Platters finger-foods, canapes and desserts are hand made. Attention to detail and our professional attitude ensures your cocktail party or cocktail event will be one to remember. Items not made directly by us are sourced from the best industry suppliers & chefs.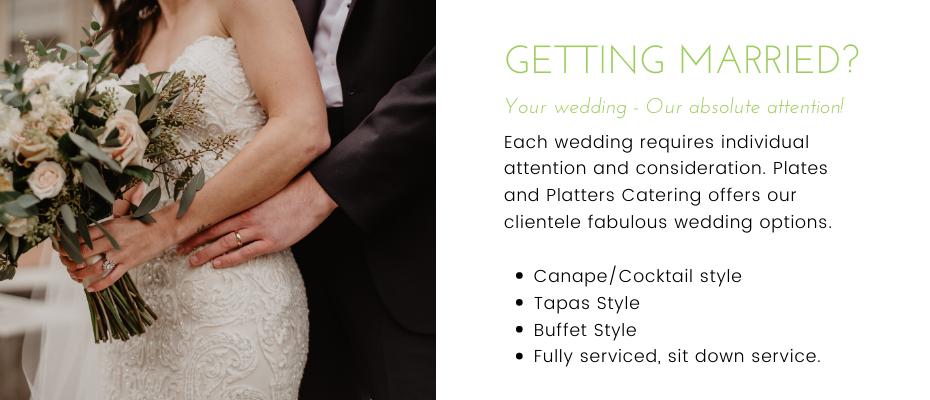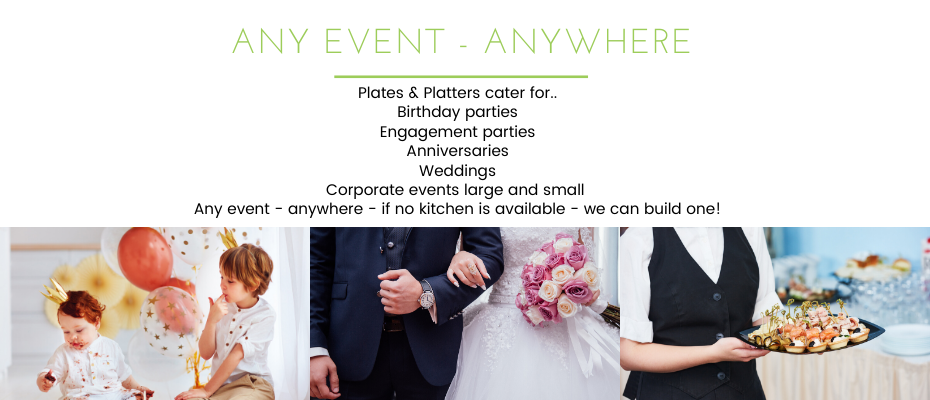 Experienced Staff
Plates & Platters have successfully catered for cocktail parties and events in homes, corporate settings and venues in Brisbane for 11 years. You can read reviews from our happy customers here.
Event Co-ordination
We also offer event co-ordination service including planning, theming and venue selection
Bar
While we are not liscenced to sell alcohol we can assist you with your bar set up, service & supply. You will save money by paying for your drink requirements directly to your or our supplier but we will take over all set up & RSA cerificated staffing as required. To discuss your bar please give us a call.
VIEW OUR PRICING GUIDE & MENUS BY CLICKING ON LINK BELOW
Self-catering prices are shown on self catering menus and apply to self-catering orders only.
Need some more information? Contact us here to arrange your next Fully Serviced Catered Event.